Video Game Console with Built-in 620 Favorite Retro Computer Games of the eighties
$45.99 USD

$45.99 USD

Save

$31.61 USD
---
---
Everyone has some childhood memory that is worth remembering through all the lifetime.
Do you remember the computer games we played in the eighties and nineties? When we connected the Atari console or Commodore 64 computer to the TV screen and spend hours playing spacecraft games, Packman or Karate contests with old-fashioned graphics?
This Video Game Console can bring you back in time to your childhood. This 8 Bit Retro Video Game Console comes with 2 game player controller and game card. The console has a built-in 620 different games.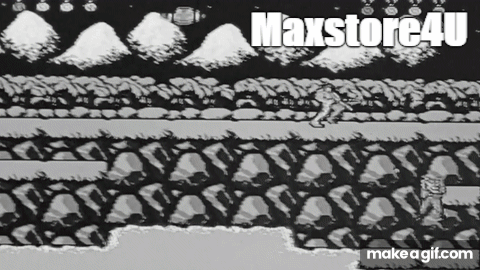 Just connect the console to the TV screen using the audio/video cable supplied with the package and sit down with your friends or children to play your past favorite games. The console is made of ABS plastic and supports AC / DC Input of 110-220V.
The main performance parameters:
1. Enter AC 220V
2. Output DC 6V-150mA
3. TV signal system: PAL-D
3. TV status: AV output
Note:
Power adapter safety instructions
1. Children under 3 years of age are prohibited from use.
2. Transformers are not toys.
3. This machine can only be used in line with the national standard of the transformer.
4. Disconnect the power supply when cleaning the machine with a cleaning liquid.
5. Use a safety isolating transformer.
6. This unit can't be connected to a multi-connected power outlet.
Package Included:
1* Game console   (we will send with the game list)
2* hardwired controllers (joystick)
1* Audio/Video Cable 
1* AC electric power plug.   Note: we have (US Plug, EU Plug, UK Plug adapter, AU Plug adapter),We will send you the plug which one suitable for your country.
1* Box  (you could choose with a box or without a box)
1* Manual