---
---
Vase of Chrysanthemums is one of several still-life depictions of flowers by the French painter Renoir (1841-1919)
It stands, for example, besides his near contemporary work entitled 'Vase of Lilies and Roses'. Renoir's paintings are characterized by their highly colorful style, but Vase of Chrysanthemums really is a riot of color. It was painted in the early midpoint of the artist's career, sometime in the period 1880-1882.
As can be deduced from the title of this painting, it depicts a vase filled with chrysanthemums of all colors.
Some of the chrysanthemum heads lie on the wooden surface that the vase rests on, but (contrary to what one might expect from the memento mori genre of still life paintings, which often depict flowers dying or dead) they seem to be as bursting with life as the flowers that are actually in the vase.
The whole painting has an essential vitality to it - like so many of Renoir's artworks, Vase of Chrysanthemums is filled with possibility, dynamism, and liveliness. Whether he was painting a human sitter or a vase of flowers, this was a key characteristic of Renoir's paintings.
Chrysanthemums were a favorite topic of many painters who were roughly contemporary to Renoir. For instance, Vincent Van Gogh, the Expressionist painter depicted several vases containing these flowers in his works, alongside other blooms such as poppies and cornflowers.
-------------------------------------------
Paint by Number kits

 
Paint by Number kits aren't just for kids. Our Paint by Number kits for adults feature real canvases with detailed line art to fill in. Each section is labeled with a small number to show you the correct paint color so artists of all ages and experience levels can achieve impressive results. Imagine color by numbers taken to the next level!
We carefully handpick every design to offer you a splendid and unique paint. Using our Canvas by Numbers Paint By Numbers Kits is more than just a hobby. It's the best way to discover your artistic talent and have a relaxing, rewarding and enjoyable experience.
Get this do-it-yourself Van-Go paint by number kit and make this your next creative project!

This kit is custom designed for creative artists who want to test their skills!

Follow the patterns provided, or let your inner artist free and make your own creations!

Measures - see below.

Includes 1 x canvas, 3 x nylon brushes, and 1 x set of acrylic paints.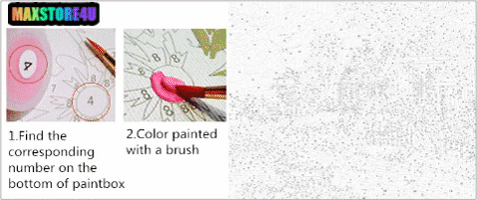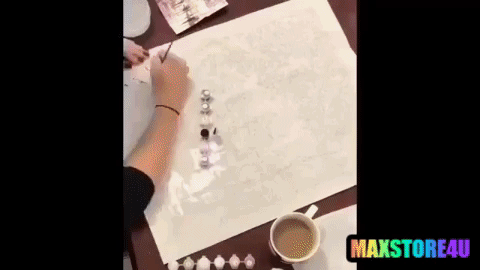 ✈ WORLDWIDE SHIPPING:
Economic shipping (Order more pay less for your shipment – Max payment 5.99$)

Fast shipping to USA (Usually 7 to 28 working days)

International shipping: (Up to 60 working days) depends on the country.
---