---
---
In May 1890 Vincent van Gogh left the asylum at Saint-Rémy for Auvers-sur-Oise, a small village north of Paris which he described as "Edenic." On July 27 he shot himself, dying two days later. The myth of the suffering artist, whose madness enabled him to transcend the limitations of art, has colored perceptions of him ever since. Van Gogh himself noted that bouts of madness only spurred him to work during his periods of sanity; during his final months at Auvers he painted nearly one canvas a day.
In a letter to his younger brother, Theo, dated June 30, 1890, van Gogh explained the structure and brilliant colors of "Undergrowth with Two Figures": "The trunks of the violet poplars cross the landscape perpendicularly like columns," adding "the depth of Sous Bois is blue, and under the big trunks the grass blooms with flowers in white, rose, yellow, and green." Concealed amid the lush carpet of grass and flowers and proliferation of slender tree trunks, two lovers reiterate the theme of nature's fecundity.
"Undergrowth with Two Figures" has a silvery tonality characteristic of van Gogh's works from Auvers. His brushwork may be swift and visceral, his colors strong and biting, his emotion raw and visible, but the composition reveals no hint of psychological torment. It is painted on a double square canvas, twice as wide as it is high. Van Gogh explored the artistic possibilities of this panoramic format in several of his last paintings.
-------------------------------------------
Paint by Number kits

 
Paint by Number kits aren't just for kids. Our Paint by Number kits for adults feature real canvases with detailed line art to fill in. Each section is labeled with a small number to show you the correct paint color so artists of all ages and experience levels can achieve impressive results. Imagine color by numbers taken to the next level!
We carefully handpick every design to offer you a splendid and unique paint. Using our Canvas by Numbers Paint By Numbers Kits is more than just a hobby. It's the best way to discover your artistic talent and have a relaxing, rewarding and enjoyable experience.
Get this do-it-yourself Van-Go paint by number kit and make this your next creative project!

This kit is custom designed for creative artists who want to test their skills!

Follow the patterns provided, or let your inner artist free and make your own creations!

Measures - see below.

Includes 1 x canvas, 3 x nylon brushes, and 1 x set of acrylic paints.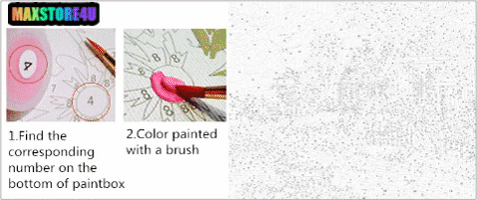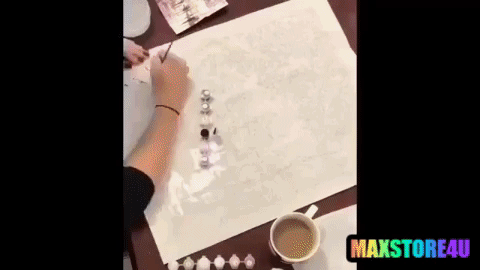 ✈ WORLDWIDE SHIPPING:
Economic shipping (Order more pay less for your shipment – Max payment 5.99$)

Fast shipping to USA (Usually 7 to 28 working days)

International shipping: (Up to 60 working days) depends on the country.
---