Tree Lined Alley by Louis Abel-Truchet - Van-Go Paint-By-Number Kit
$27.99 USD

$27.99 USD

Save

$12.00 USD
---
---
Louis Abel-Truchet, born December 29, 1857 at Versailles and died on September 9, 1918 in Auxerre, is a French painter and poster artist.
A student of Benjamin Constant and Jules Joseph Lefebvre at the Académie Julian in Paris, Louis Abel-Truchet has made many paintings of nocturnal Parisian life at the turn of the xix th and xx th centuries, as well as landscapes and genre scenes. His paintings are treated in a post-impressionist style.
In 1907 he founded the Société des humorists with Louis Vallet.
He is close to Gallé, bourgeois family of Creil. He has offered several paintings to Ernest Gallé, whom he calls his "uncle" without any family relationship, and to Auguste Gallé.
Landscape painter and genre scenes, he has painted and engraved boards on Montmartre participated in "  Vachalcades  " Cabaret Quat'z'Arts and was the author of several tanks.
Abel-Truchet was appointed Knight of the Legion of Honor in 1911.
During the First World War, he was a volunteer as a territorial lieutenant in the 1 st  Engineer Regiment in 1914. The army used his skills as a painter by appointing him to the post of Deputy Guirand Scevola, head of the section camouflage. Abel-Truchet directed the central workshop of this training in Paris. During the war, he published caricatures in the press and in particular Le Petit Journal.
He died as a result of a war injury shortly before the end of hostilities.
After his death, his widow, Julia Abel-Truchet, takes again the brushes of her husband to whom she succeeded in the workshop and knows the success with her portraits and her views of the flowering garden.
Get this do-it-yourself Van-Go paint by number kit and make this your next creative project!

This kit is

 

custom designed for creative artists who want to test their skills

!

Follow the patterns provided, or let your inner artist free and make your own creations!

Measures - 40x50cm.

Includes 1 x canvas, 3 x nylon brushes, and 1 x set of acrylic paints.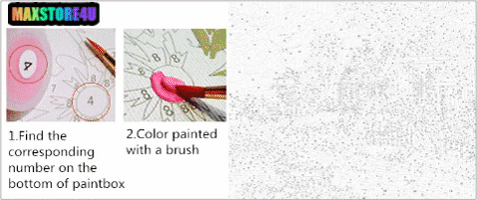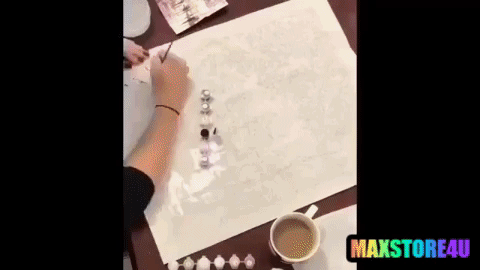 ✈ WORLDWIDE SHIPPING:
Economic shipping (Order more pay less for your shipment – Max payment 5.99$)
Fast shipping to USA (Usually 7 to 28 working days)
International shipping: (Up to 60 working days) depends on the country.