---
---
In August 1888 Vincent van Gogh began painting a series of works which, as Dr. Jan Hulsker suggests "perhaps more than any other of his paintings, have made him known throughout the world. They are often the only works with which he is identified."1 This series is, of course, the sunflowers.
 Van Gogh envisioned his sunflower works as a series and worked diligently on them in anticipation of the arrival in Arles of his friend, Paul Gauguin. In a letter to Emile Bernard written around 21 August 1888, Vincent wrote: "I'm thinking of decorating my studio with half a dozen paintings of Sunflowers. A decoration in which harsh or broken yellows will burst against various blue backgrounds, from the palest Veronese to royal blue, framed with thin laths painted in the orange lead. Sorts of effects of stained-glass windows of a Gothic church." (Letter 665).
 Vincent eventually planned a dozen sunflower works to be hung in the Yellow House which he and Gauguin would use for a studio. "I'd like to do a decoration for the studio. Nothing but large Sunflowers. Next door to your shop, in the restaurant, as you know, there's such a beautiful decoration of flowers there; I still remember the big sunflower in the window. Well, if I carry out this plan there'll be a dozen or so panels. The whole thing will, therefore, be a symphony in blue and yellow. I work on it all these mornings, from sunrise. Because the flowers wilt quickly and it's a matter of doing the whole thing in one go." (666). Unfortunately, Vincent's race against the changing seasons was unsuccessful and he was only able to complete four sunflower works in August 1888.
-------------------------------------------
Paint by Number kits

 
Paint by Number kits aren't just for kids. Our Paint by Number kits for adults feature real canvases with detailed line art to fill in. Each section is labeled with a small number to show you the correct paint color so artists of all ages and experience levels can achieve impressive results. Imagine color by numbers taken to the next level!
We carefully handpick every design to offer you a splendid and unique paint. Using our Canvas by Numbers Paint By Numbers Kits is more than just a hobby. It's the best way to discover your artistic talent and have a relaxing, rewarding and enjoyable experience.
Get this do-it-yourself Van-Go paint by number kit and make this your next creative project!

This kit is custom designed for creative artists who want to test their skills!

Follow the patterns provided, or let your inner artist free and make your own creations!

Measures - see below.

Includes 1 x canvas, 3 x nylon brushes, and 1 x set of acrylic paints.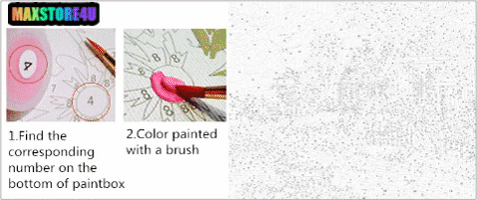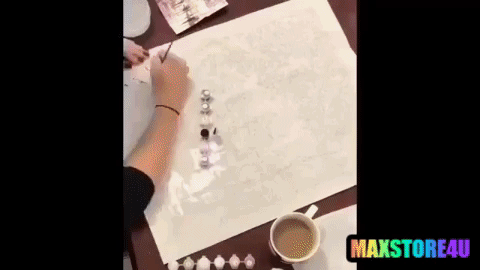 ✈ WORLDWIDE SHIPPING:
Economic Shipping (Order more pay less for your shipment – Max payment 5.99$)

Fast shipping to USA (Usually 7 to 28 working days)

International shipping: (Up to 60 working days) depends on the country.
---