The Yellow Pier Shed by Frank Duveneck - Van-Go Paint-By-Number Kit
$27.99 USD

$27.99 USD

Save

$9.00 USD
---
---
Frank Duveneck was born in Covington, Kentucky, the son of German immigrant Bernard Decker. Decker died when Frank was only a year old and his widow remarried Joseph Duveneck. By the age of fifteen, Frank had begun the study of art under the tutelage of a local painter, Johann Schmitt and had been apprenticed to a German firm of church decorators.
While having grown up in Covington, Duveneck was a part of the German community in Cincinnati, Ohio, just across the Ohio River. However, due to his Catholic beliefs and German heritage, he was an outsider as far as the artistic community of Cincinnati was concerned. In 1869 he went abroad to study with Wilhelm von Diez and Wilhelm Leibl at the Royal Academy of Munich, where he learned a dark, realistic and direct style of painting.
He subsequently became one of the young American painters-others were William Merritt Chase, John Henry Twachtman, and Walter Shirlaw-who in the 1870s overturned the traditions of the Hudson River School and started a new art movement characterized by greater freedom of paint application.
His work, at first ignored, when shown in Boston and elsewhere about 1875, attracted great attention, and many pupils flocked to him in Germany and Italy, where he made long visits. Henry James called him "the unsuspected genius" and at the age of 27, he was a celebrated artist. In 1878 Duveneck opened a school in Munich, and in the village of Polling in Bavaria. His students, known as the "Duveneck Boys", included Twachtman, Otto Bacher, Julius Rolshoven, and Herman Wessel.
In 1886 Duveneck married one of his students who was much admired by Henry James, Boston-born Elizabeth Boott. They lived in Bellosguardo for two years where she produced a son. She died later in Paris of pneumonia. Duveneck was devastated. After returning from Italy to America, he gave some attention to sculpture and modeled a fine monument to his wife, now in the English cemetery in Florence. Despite this activity, Elizabeth's death marked a slowing in his productivity; a wealthy man, he chose to lead a life of relative obscurity. He lived in Covington until his death in 1919 and taught at the Art Academy of Cincinnati, where some pupils of note were John Christen Johansen, M. Jean McLane, Edward Charles Volkert, and Russel Wright.
In later years, he often spent summers in Gloucester, Massachusetts.
Among his most famous paintings are Lady with Fan (1873) and The Whistling Boy (1872), both of which reveal Duveneck's debt to the dark palette and slashing brushwork of Frans Hals. His work can be seen at the Metropolitan Museum of Art in New York City, the National Gallery of Art in Washington, DC, the Cincinnati Art Museum, the Richmond Art Museum and the Kenton County Library in Covington, Ky. A portrait, Young Man with Tousled Hair (the Street Urchin), now in the Smithsonian American Art Museum, was previously in the collection of Kurt Vonnegut. 
Duveneck is buried at the Mother of God Cemetery, in Covington, Kenton County.
A life-size bronze statue depicting Duveneck stands in a small park at the intersection of Pike and Washington streets in Covington, Kentucky. (From Wikipedia)
-------------------------------------------
Paint by Number kits 
Paint by Number kits aren't just for kids. Our Paint by Number kits for adults feature real canvases with detailed line art to fill in. Each section is labeled with a small number to show you the correct paint color so artists of all ages and experience levels can achieve impressive results. Imagine color by numbers taken to the next level!
We carefully handpick every design to offer you a splendid and unique paint. Using our Canvas by Numbers Paint By Numbers Kits is more than just a hobby. It's the best way to discover your artistic talent and have a relaxing, rewarding, and enjoyable experience.
Get this do-it-yourself Van-Go paint by number kit and make this your next creative project!

This kit is custom designed for creative artists who want to test their skills!

Follow the patterns provided, or let your inner artist free and make your own creations!

Measures - see below.

Includes 1 x canvas, 3 x nylon brushes, and 1 x set of acrylic paints.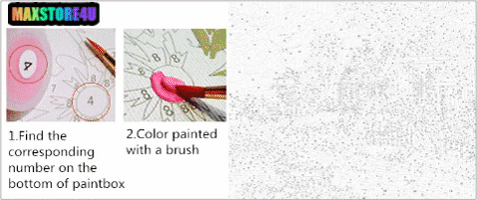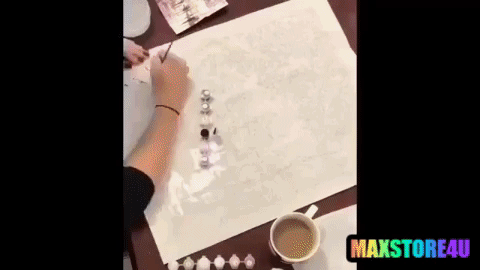 ✈ WORLDWIDE SHIPPING:
Economic Shipping (Order more pay less for your shipment – Max payment 5.99$)

Fast shipping to USA (Usually 7 to 28 working days)

International shipping: (Up to 60 working days) depends on the country.