---
---
In about 1769, Jean Honoré Fragonard (French, 1732 - 1806) painted a group of works known today as his fantasy figures: vibrant canvases showing individual models garbed in fancy dress and rendered in notably loose brushwork and bright colors. Among the most beloved works in his oeuvre, these pictures are also the most mysterious and have therefore prompted the most debate—produced for unknown reasons, perhaps representing real individuals, perhaps not.
The Gallery's Young Girl Reading—a representation of a demure model in a lemon-yellow dress seated at a window ledge, a book in one upraised hand—has always been loosely associated with the fantasy figures on formal terms. On the one hand, compelling evidence supported a connection between the two. The dimensions of the Gallery's picture (approximately 81 × 65 cm) are identical, or nearly so, to those of the fantasy figures. Its palette, dominated by bold yellow, mauve, and rose, recalls their coloring; its energetic, gestural brushwork reappears throughout the canvases; its costume, with its elaborate collar, evokes the elegant masquerade dress of the other models. Yet on the other, Young Girl Reading retreats resolutely into her book, appearing remote and absorbed, whereas the other fantasy figures are frontally turned toward the viewer.
-------------------------------------------
Paint by Number kits

 
Paint by Number kits aren't just for kids. Our Paint by Number kits for adults feature real canvases with detailed line art to fill in. Each section is labeled with a small number to show you the correct paint color so artists of all ages and experience levels can achieve impressive results. Imagine color by numbers taken to the next level!
We carefully handpick every design to offer you a splendid and unique paint. Using our Canvas by Numbers Paint By Numbers Kits is more than just a hobby. It's the best way to discover your artistic talent and have a relaxing, rewarding, and enjoyable experience.
Get this do-it-yourself Van-Go paint by number kit and make this your next creative project!

This kit is custom designed for creative artists who want to test their skills!

Follow the patterns provided, or let your inner artist free and make your own creations!

Measures - see below.

Includes 1 x canvas, 3 x nylon brushes, and 1 x set of acrylic paints.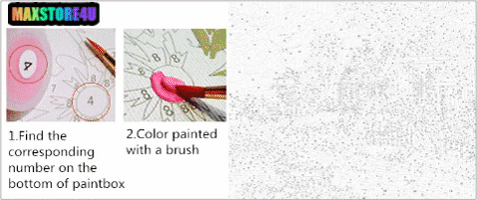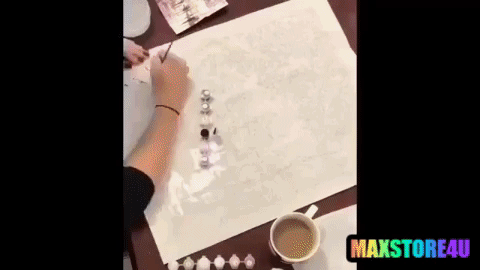 ✈ WORLDWIDE SHIPPING:
Economic Shipping (Order more pay less for your shipment – Max payment 5.99$)

Fast shipping to USA (Usually 7 to 28 working days)

International shipping: (Up to 60 working days) depends on the country.
---