---
---
After two years in Paris Van Gogh left the city, tired of the ceaseless activity and longing for a peaceful and calm environment to work in. His initial enthusiasm for the city had worn quickly and his relationship with his brother Theo, exasperated by their shared living arrangements, was under considerable strain.
In February 1888, Van Gogh headed for the south of France, to Arles, a rural, agricultural town nestled between the River Rhone and the wild countryside of the Camargue. He arrived armed with romantic preconceptions: to him the south was an unpolluted haven, a place of pure, clear colors and translucent light - it was to him the Japan of France, landscape scenes such as this, and paintings of trees and blossoms dominated his work as he immersed himself in the countryside, ignoring the ancient, buildings and more popular tourist sites in the town. His palette had brightened and become bolder, and increasingly he drew on the influence of Japanese woodcuts, which can clearly be seen here. He painted a number of pictures of the little wooden drawbridge outside Arles, which ironically was very Dutch in design.
-------------------------------------------
Paint by Number kits
Paint by Number kits aren't just for kids. Our Paint by Number kits for adults feature real canvases with detailed line art to fill in. Each section is labeled with a small number to show you the correct paint color so artists of all ages and experience levels can achieve impressive results. Imagine color by numbers taken to the next level!
We carefully handpick every design to offer you a splendid and unique paint. Using our Canvas by Numbers Paint By Numbers Kits is more than just a hobby. It's the best way to discover your artistic talent and have a relaxing, rewarding and enjoyable experience.
Get this do-it-yourself Van-Go paint by number kit and make this your next creative project!

This kit is custom designed for creative artists who want to test their skills!

Follow the patterns provided, or let your inner artist free and make your own creations!

Measures - see below.

Includes 1 x canvas, 3 x nylon brushes, and 1 x set of acrylic paints.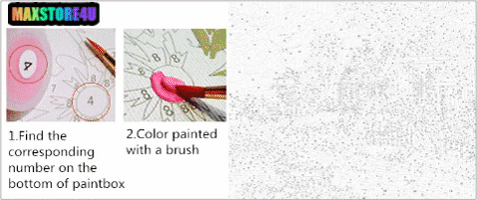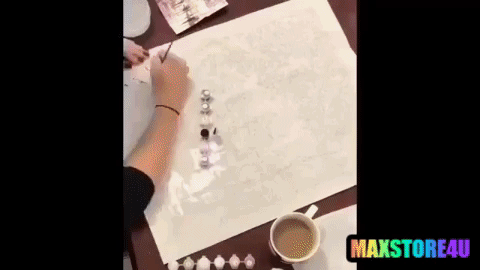 ✈ WORLDWIDE SHIPPING:
Economic shipping (Order more pay less for your shipment – Max payment 5.99$)

Fast shipping to USA (Usually 7 to 28 working days)

International shipping: (Up to 60 working days) depends on the country.
---