---
---
It is late Autumn in Arles in 1888 and Paul Gauguin has been living and working with Van Gogh for about a month when Vincent creates this canvas and its smaller companion in the waning days of November.  The artists are beginning to struggle with each other as their large and powerful personalities begin to clash over everything from art to cleanliness.  The partnership will dissolve in a furious late-night argument fueled by passion and wine just four weeks later and Gauguin will leave Arles forever.
In The Sower, Vincent exaggerates colors and imagines a composition based upon a sunset walk he has taken in the past week before painting the scene in his Yellow House studio, all from his mind's eye.  He frames this view much like a Japanese woodblock print with a trimmed or pollard tree trunk cutting a dark diagonal across the right third and then adds bold and demarcated areas of color.  More detail can be found by selecting the audio accompaniment to the imagery.
The weather has turned for a week and Vincent is confined to his studio.  For one of the last times, the Dutchman will delve into his imagination and create a canvas that is imagined as Gauguin has been advising and arguing for along what he believes to be the path to new modern art.  This canvas is a more personal work for Vincent in that it honors one of his heroes of the art world, Jean-François Millet, as he captures a beloved peasant sowing a harvested field under the final minutes of a setting sun enlarged on the horizon.  Vincent creates a citron-yellow halo of sorts above the worker under lime green sunset skies.
Vincent signs the tree trunk at bottom right – a clue that he was pleased with the resulting depiction which is not as thickly impasto as the smaller canvas.  Related items include the smaller work of the same subject and a letter to Theo with a sketch of the canvas drawn hastily.  There are also canvases of sowers by two of Vincent's favorite painters of the working class – Jean Francois Millet and Leon Augustine Lhermitte.
By using the Compare feature, we can see the tree is bigger in the signed canvas and the sower's hand is less out of proportion.  The sower is farther away from the viewer with the sun centered directly above his head in the big canvas comparatively and the transition from sun to the sky is not as abrupt in the larger piece.  The most obvious difference is perhaps the thickness of paint applied in the smaller work.  Scholars argue about which canvas was created first with most now leaning toward the larger, size 30 having been completed before the smaller work.  Both were painted within the same couple of weeks of late November but the letters between he and Theo are not conclusive on this point.
-------------------------------------------
Paint by Number kits

 
Paint by Number kits aren't just for kids. Our Paint by Number kits for adults feature real canvases with detailed line art to fill in. Each section is labeled with a small number to show you the correct paint color so artists of all ages and experience levels can achieve impressive results. Imagine color by numbers taken to the next level!
We carefully handpick every design to offer you a splendid and unique paint. Using our Canvas by Numbers Paint By Numbers Kits is more than just a hobby. It's the best way to discover your artistic talent and have a relaxing, rewarding and enjoyable experience.
Get this do-it-yourself Van-Go paint by number kit and make this your next creative project!

This kit is custom designed for creative artists who want to test their skills!

Follow the patterns provided, or let your inner artist free and make your own creations!

Measures - see below.

Includes 1 x canvas, 3 x nylon brushes, and 1 x set of acrylic paints.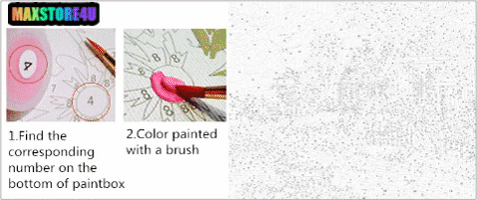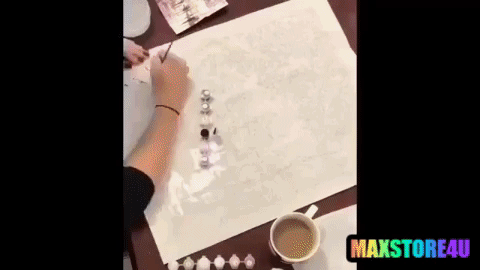 ✈ WORLDWIDE SHIPPING:
Economic shipping (Order more pay less for your shipment – Max payment 5.99$)

Fast shipping to USA (Usually 7 to 28 working days)

International shipping: (Up to 60 working days) depends on the country.
---