Solar Powered Water Fountain Pump
$29.99 USD

$29.99 USD

Save

$20.00 USD
---
---
 This eco-friendly solar powered fountain pump fountain uses a circular solar panel to power the water pump inside of it and is a perfect addition to any water garden. It runs automatically whenever it's in sunlight and is great for use in bird baths, small ponds, water gardens, or even in your pool for a little extra flare while you swim. The fountain will be great for keeping the water moving in your ponds or birds baths while keeping mosquitoes out of the otherwise stagnant water.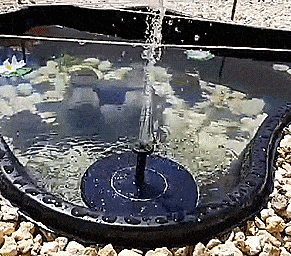 The solar water pump uses a 7V/1.4W solar panel that has a diameter of 6.3 inches, uses a DC 4.5-10V brushless pump, will pump a maximum of 40 gallons of water per hour (200 L/H), and will jet the water up to 18 inches into the air.
This solar water fountain is powered by direct sunlight and will shut off if there is any sort of shade over the solar panels or is ever not in direct sunlight. 
If you're looking for a cheap water fountain that uses no batteries and will operate all on its own in direct sunlight, this might be for you.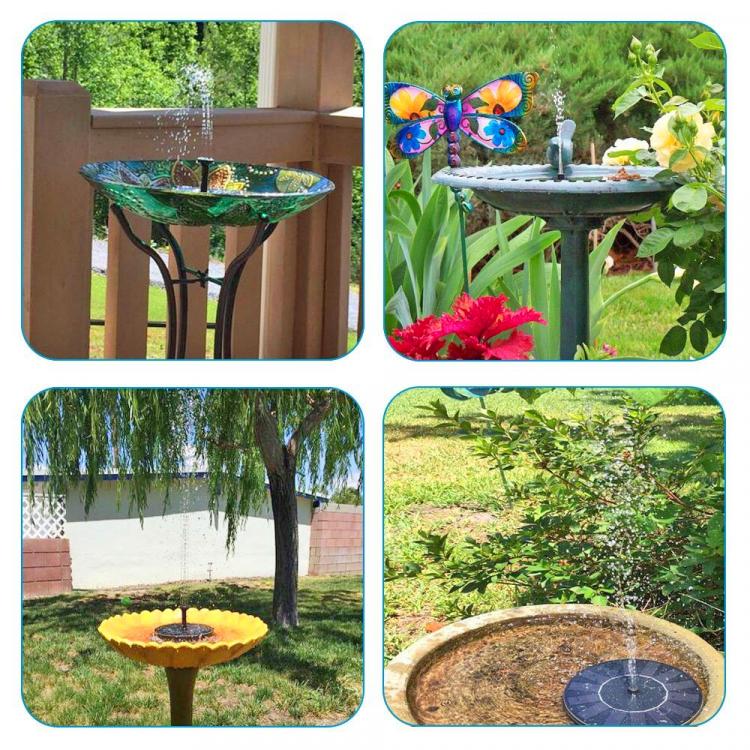 Notes:
The pump is driven directly by the sunlight. So it will work continuously only when the sunlight is enough.
As the power of the solar panel is dependent on the sunlight, the pump is also affected by weather, seasons, places, etc.
Peeling off the plastic film protector on the surface will make it better.
Don't make the pump work without water for a long time, or its lifespan will be shortened.
Clean the pump regularly.
 
Package Includes:
1 x Solar Fountain Pump(Birdbath & Stand Not Included)