---
---
 "Ah! Portraiture, portraiture with the thoughts, the soul of the model in it," Vincent van Gogh exclaimed to his art-dealer brother, Theo. Van Gogh's compassionate heart and interest in individual character - plus the wish of this lonely man to know himself and others - find expression in his portraits.
Van Gogh was probably more interested in the human face than other Impressionists, whom he encountered for the first time in 1886. The artist painted twenty-two self-portraits while living with his brother in Paris from 1886-1888. Later ones, like this Self-Portrait with a Straw Hat, reveal the artist's crumbling health. The three-quarter profile, deep shadows, and tight mouth suggest a man suffering physical and emotional stress. A haunted gaze from one blue and one green eye both pleads for our help and pushes us away. Van Gogh is dressed in the yellow straw hat and work coat of the peasant laborer, an often-worn costume befitting his self-image as a working man's artist.
-------------------------------------------
Paint by Number kits
Paint by Number kits aren't just for kids. Our Paint by Number kits for adults feature real canvases with detailed line art to fill in. Each section is labeled with a small number to show you the correct paint color so artists of all ages and experience levels can achieve impressive results. Imagine color by numbers taken to the next level!
We carefully handpick every design to offer you a splendid and unique paint. Using our Canvas by Numbers Paint By Numbers Kits is more than just a hobby. It's the best way to discover your artistic talent and have a relaxing, rewarding and enjoyable experience.
Get this do-it-yourself Van-Go paint by number kit and make this your next creative project!

This kit is custom designed for creative artists who want to test their skills!

Follow the patterns provided, or let your inner artist free and make your own creations!

Measures - see below.

Includes 1 x canvas, 3 x nylon brushes, and 1 x set of acrylic paints.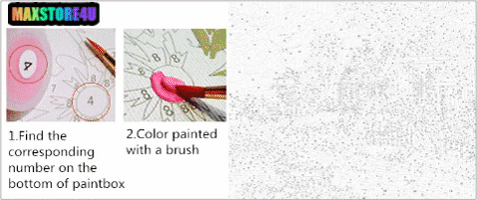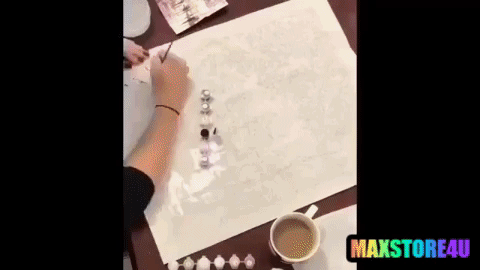 ✈ WORLDWIDE SHIPPING:
Economic shipping (Order more pay less for your shipment – Max payment 5.99$)

Fast shipping to USA (Usually 7 to 28 working days)

International shipping: (Up to 60 working days) depends on the country.
---