---
---
Roses was painted shortly before Van Gogh's release from the asylum at Saint–Rémy. He felt he was coming to terms with his illness—and himself. In this healing process, the painting was all–important. During those final three weeks of his recovery, he wrote his brother Theo, he had "worked as in a frenzy. Great bunches of flowers, violet irises, big bouquets of roses..." 
This is one of two rose paintings Van Gogh made at that time. It is among his largest and most beautiful still lifes, with an exuberant bouquet in the glory of full bloom. Although he sometimes assigned certain meanings to flowers, Van Gogh did not make a specific association for roses. It is clear, though, that he saw all blossoming plants as celebrations of birth and renewal—as full of life. That sense is underscored here by the fresh spring green of the background. The undulating ribbons of paint, applied in diagonal strokes, animate the canvas and play off the furled forms of flowers and leaves. Originally, the roses were pink—the color has faded—and would have created a contrast of complementary colors with the green. Such combinations of complements fascinated Van Gogh. The paint is very thick—so thick that both rose paintings were left behind when Van Gogh left Saint–Rémy on May 16, 1890. As he explained to Theo, "these canvases will take a whole month to dry, but the attendant here will undertake to send them off after my departure." They arrived in Auvers by June 24.
-------------------------------------------
Paint by Number kits

 
Paint by Number kits aren't just for kids. Our Paint by Number kits for adults feature real canvases with detailed line art to fill in. Each section is labeled with a small number to show you the correct paint color so artists of all ages and experience levels can achieve impressive results. Imagine color by numbers taken to the next level!
We carefully handpick every design to offer you a splendid and unique paint. Using our Canvas by Numbers Paint By Numbers Kits is more than just a hobby. It's the best way to discover your artistic talent and have a relaxing, rewarding and enjoyable experience.
Get this do-it-yourself Van-Go paint by number kit and make this your next creative project!

This kit is custom designed for creative artists who want to test their skills!

Follow the patterns provided, or let your inner artist free and make your own creations!

Measures - see below.

Includes 1 x canvas, 3 x nylon brushes, and 1 x set of acrylic paints.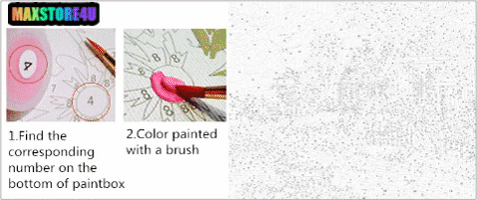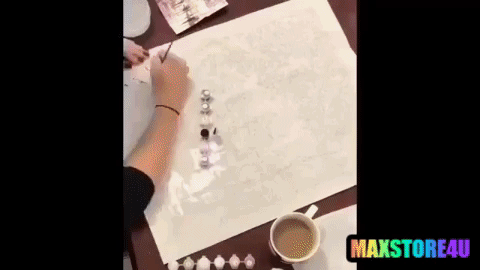 ✈ WORLDWIDE SHIPPING:
Economic Shipping (Order more pay less for your shipment – Max payment 5.99$)

Fast shipping to USA (Usually 7 to 28 working days)

International shipping: (Up to 60 working days) depends on the country.
---