---
---
"Van Gogh attached a small drawing of this painting to a letter to his brother Theo, to show him what he had made. Based on this, the painting has been dated October 1884. At the same time, there are indications that the painting was reworked two years later, in 1886, with brighter colors. In that year, Van Gogh was in Paris and, under the influence of the Impressionists, he started working with lighter colors. It is not easy to determine which strokes of paint were made in the Netherlands and which were added in France. The blue stripes which stand out against the sky and the light touches in the trees seem to have been added in France. These are brighter than the colors he used in his Dutch period. The way in which the ground is painted, built up of isolated strokes of paint, also seems to acknowledge an impressionistic influence. Van Gogh left the signature at the bottom left, which already appeared on the painting when he did the repainting. The Dutch paint can still be seen there. Source: Annet Tellegen, 'De populierenlaan bij Nuenen van Vincent van Gogh', Bulletin Museum Boymans-van Beuningen, Rotterdam 1967, pp. 8-15. X-ray photos have shown that Van Gogh had initially used this canvas for a completely different painting. The contours of a church tower and a landscape can be seen. Perhaps he was dissatisfied with this composition and therefore used the same canvas for a different painting. Or could he not afford a new canvas and sacrificed an old work in order to be able to create a new one?
-------------------------------------------
Paint by Number kits

 
Paint by Number kits aren't just for kids. Our Paint by Number kits for adults feature real canvases with detailed line art to fill in. Each section is labeled with a small number to show you the correct paint color so artists of all ages and experience levels can achieve impressive results. Imagine color by numbers taken to the next level!
We carefully handpick every design to offer you a splendid and unique paint. Using our Canvas by Numbers Paint By Numbers Kits is more than just a hobby. It's the best way to discover your artistic talent and have a relaxing, rewarding and enjoyable experience.
Get this do-it-yourself Van-Go paint by number kit and make this your next creative project!

This kit is custom designed for creative artists who want to test their skills!

Follow the patterns provided, or let your inner artist free and make your own creations!

Measures - see below.

Includes 1 x canvas, 3 x nylon brushes, and 1 x set of acrylic paints.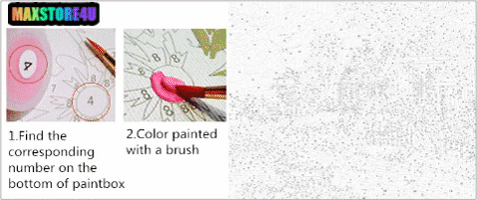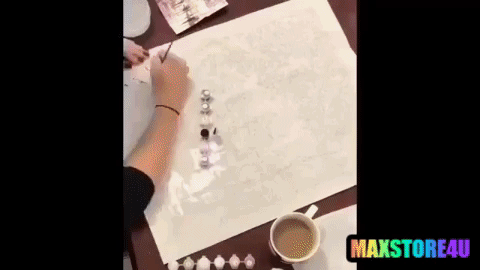 ✈ WORLDWIDE SHIPPING:
Economic shipping (Order more pay less for your shipment – Max payment 5.99$)

Fast shipping to USA (Usually 7 to 28 working days)

International shipping: (Up to 60 working days) depends on the country.
---