Woman with a Shirt Sitting in a Chair (Pablo Picasso) - Van-Go Paint-By-Number
$79.99 USD

$79.99 USD

Save

$85.91 USD
---
---
This painting is a masterpiece of Synthetic Cubism. Abstract planes in a range of tans and pinks are combined with acutely realistic details, such as the model's embroidered slip and the tufts of the violet armchair. The pendulous breasts, protruding navel, and squat proportions owe much to Fang and Baule sculpture from Gabon and the Ivory Coast. The smooth surfaces and carefully rendered fabrics are a nod to the work of Ingres, whose birthplace and museum Picasso had visited a few months earlier. The woman in a Chemise announces Picasso's return to the overt depiction of female sexuality after several years of ambiguously gendered figures. It is a provocative image, which has been interpreted as both misogynistic (the breasts appear almost nailed onto the body) and as a bemused send-up of naughty erotica popular at the time.
-------------------------------------------
Paint by Number kits
Paint by Number kits aren't just for kids. Our Paint by Number kits for adults feature real canvases with detailed line art to fill in. Each section is labeled with a small number to show you the correct paint color, so artists of all ages and experience levels can achieve impressive results. Imagine color by numbers taken to the next level!
We carefully handpick every design to offer you a splendid and unique paint. Using our Canvas by Numbers Paint By Numbers Kits is more than just a hobby. It's the best way to discover your artistic talent and have a relaxing, rewarding and enjoyable experience.
Get this do-it-yourself Van-Go paint by number kit and make this your next creative project!

This kit is custom designed for creative artists who want to test their skills!

Follow the patterns provided, or let your inner artist free and make your own creations!

Measures - 40x50cm.

Includes 1 x canvas, 3 x nylon brushes, and 1 x set of acrylic paints.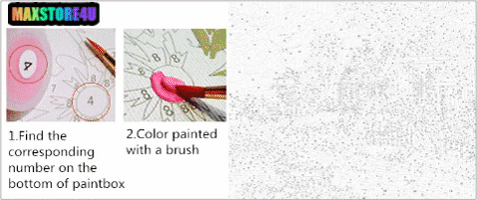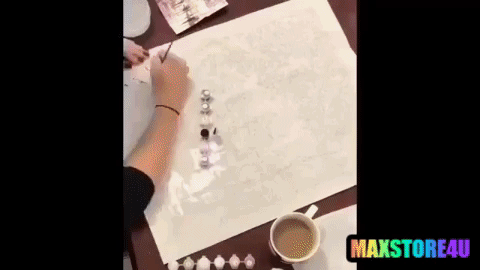 ✈ WORLDWIDE SHIPPING:
Economic Shipping (Order more pay less for your shipment – Max payment 5.99$)

Fast shipping to USA (Usually 7 to 28 working days)

International shipping: (Up to 60 working days) depends on the country.