---
---
On establishing himself in Arles it had been Van Gogh's dream to set up a community of artists, a joint studio where artists could work together, exchanging ideas and encouraging each other in their work and sales. He had pinned his hopes on Gauguin settling with him and had immersed himself in the task of preparing his little Yellow House in readiness for the artist.
Finally, Gauguin arrived on 23 October 1888 to find Van Gogh in a state of near nervous exhaustion brought on by the excitement of his friend's arrival. The memory of the Garden at Etten was painted in November, a few weeks after Gauguin had moved in with Van Gogh and shows his influence, and also something of Pierre Puvis de Chavannes (1824-98), an artist that both Van Gogh and Gauguin greatly admired. Both artists painted the subject, working side-by-side, but it was an arrangement that would not last long. By mid-October Gauguin had written to Theo explaining that the two were simply incompatible and that he would soon be returning to Paris.
-------------------------------------------
Paint by Number kits
Paint by Number kits aren't just for kids. Our Paint by Number kits for adults feature real canvases with detailed line art to fill in. Each section is labeled with a small number to show you the correct paint color so artists of all ages and experience levels can achieve impressive results. Imagine color by numbers taken to the next level!
We carefully handpick every design to offer you a splendid and unique paint. Using our Canvas by Numbers Paint By Numbers Kits is more than just a hobby. It's the best way to discover your artistic talent and have a relaxing, rewarding and enjoyable experience.
Get this do-it-yourself Van-Go paint by number kit and make this your next creative project!

This kit is custom designed for creative artists who want to test their skills!

Follow the patterns provided, or let your inner artist free and make your own creations!

Measures - see below.

Includes 1 x canvas, 3 x nylon brushes, and 1 x set of acrylic paints.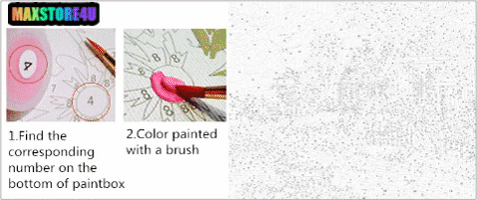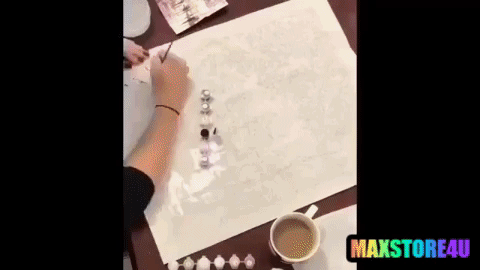 ✈ WORLDWIDE SHIPPING:
Economic shipping (Order more pay less for your shipment – Max payment 5.99$)

Fast shipping to USA (Usually 7 to 28 working days)

International shipping: (Up to 60 working days) depends on the country.
---