---
---
Émile Munier (2 June 1840 – 29 June 1895) was a French academic artist and student of William-Adolphe Bouguereau.
Émile Munier was born in Paris on 2 June 1840 and lived with his family at 66 rue des Fossés, St. Marcel. His father, Pierre François Munier, was an artist upholsterer at the Manufacture Nationale des Gobelins and his mother, Marie Louise Carpentier, was a polisher in a cashmere cloth mill. Émile and his two brothers, François and Florimond, were talented artists and each spent some time at the Gobelins. At the factory, Abel Lucas trained Marnier as a draughtsman and he developed a close relationship with Lucas and his family, eventually marrying Lucas' daughter, Henriette,[1] in 1861. In 1867, Henriette gave birth to a son, Emile Henri. Six weeks after the birth, having contracted severe rheumatism, Henriette died prematurely. Sargine Augrand, a student of Lucas and a close friend of Émile and Henriette (before she died), caught Émile's eye; they married in 1872 and lived in a small apartment and studio. The couple had one child, a daughter, Marie-Louise, born in 1874.
-------------------------------------------
Paint by Number kits

 
Paint by Number kits aren't just for kids. Our Paint by Number kits for adults feature real canvases with detailed line art to fill in. Each section is labeled with a small number to show you the correct paint color so artists of all ages and experience levels can achieve impressive results. Imagine color by numbers taken to the next level!
We carefully handpick every design to offer you a splendid and unique paint. Using our Canvas by Numbers Paint By Numbers Kits is more than just a hobby. It's the best way to discover your artistic talent and have a relaxing, rewarding and enjoyable experience.
Get this do-it-yourself Van-Go paint by number kit and make this your next creative project!

This kit is custom designed for creative artists who want to test their skills!

Follow the patterns provided, or let your inner artist free and make your own creations!

Measures - see below.

Includes 1 x canvas, 3 x nylon brushes, and 1 x set of acrylic paints.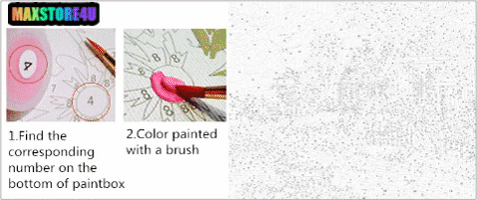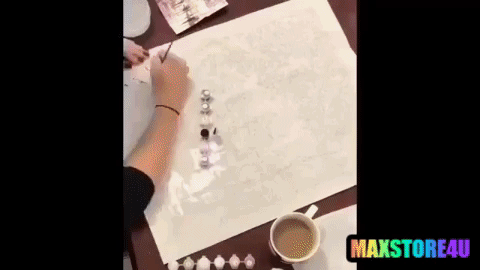 ✈ WORLDWIDE SHIPPING:
Economic shipping (Order more pay less for your shipment – Max payment 5.99$)

Fast shipping to USA (Usually 7 to 28 working days)

International shipping: (Up to 60 working days) depends on the country.
---