Magic Broom & Mop Holder - Wall Mounted Mop and Broom Storage Rack
$24.99 USD

$24.99 USD

Save

$14.45 USD
---
---
Your broom closet just got a bit more spacious.
·         Neatly store your brooms, mops & cleaning items
·         Wall-mountable design
·         Hold and organize sports equipment, gardening tools & more
Space is a precious thing

 

in houses all over the world- mainly because it is bound to be run out of over time. We have a natural habit of accruing things, whether they are things for us to enjoy, or things to clean up after our enjoyment of them. And in this case, household cleaning tools such as brooms and mops rarely have a dedicated space of their own. Due to their shape and design, these cleaning tools can be difficult to store in your home. Of course, the broom closet is a natural place to store them, but those brooms and mops will either be propped up against the wall liable to fall, plus they'll be touching the ground. Now before you clean you have to clean your cleaning tools! Ugh! Well, we're happy to tell you that you don't have to worry about situations like this any more thanks to the Magic Hold Broom & Mop Holder!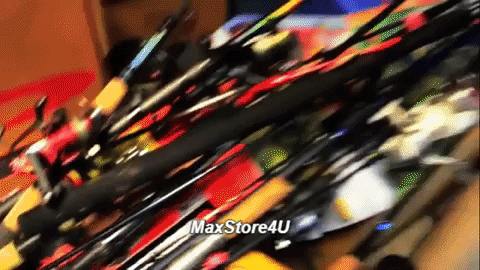 This wall-mountable Magic Hold Broom & Mop Holder! can be fixed to any available wall in your home. It is cleverly designed with a rolling-ball system to keep your brooms and mops in place and off the ground. Plus this holder can be used for other household items, like gardening equipment, or even sporting goods and supplies.
Get organized with the Magic Hold Broom & Mop Holder today!
Material: ABS plastic (environmentally friendly and durable, easy to clean)
the distance of hooks: 7cm/2.75in. 
3 Racks: 26 x 8.5 x 6.2cm/10.23 x 3.34 x 2.44in. 
4 Racks: 33 x 8.5 x 6.2cm/12.99 x 3.34 x 2.44in. 
5 Racks: 41.5 x 8.5 x 6.2cm/16.33 x 3.34 x 2.44in. 
✈ WORLDWIDE SHIPPING:
Economic Shipping (Order more pay less for your shipment – Max payment 5.99$)
Fast shipping to USA (Usually 7 to 28 working days)
International shipping: (Up to 60 working days) depends on the country.