---
---
Sometimes referred also as Barbara Dmitrievna Mergassov Rimsky-Korsakova, the "Madame Barbe de Rimsky Korsakov" is a portrait of a Russian aristocrat woman. It was painted in 1864 by the German painter Franz Xaver Winterhalter.
In some places, it is suggested that the woman is the same person who married the famous Russian music composer Nikolai Rimsky-Korsakov due to the same endings of the name and the same time-period of their births. But, there is no full evidence about it as some important sources suggest Nadezhda Rimskaya-Korsakova to be the composer's wife.
Other speculations are that she also appeared in Russian writer Leo Tolstoy's classic novel Anna Karenina. But, the identity of the portrayed woman isn't firmly definite.
-------------------------------------------
Paint by Number kits 
Paint by Number kits aren't just for kids. Our Paint by Number kits for adults feature real canvases with detailed line art to fill in. Each section is labeled with a small number to show you the correct paint color so artists of all ages and experience levels can achieve impressive results. Imagine color by numbers taken to the next level!
We carefully handpick every design to offer you a splendid and unique paint. Using our Canvas by Numbers Paint By Numbers Kits is more than just a hobby. It's the best way to discover your artistic talent and have a relaxing, rewarding, and enjoyable experience.
Get this do-it-yourself Van-Go paint by number kit and make this your next creative project!

This kit is custom designed for creative artists who want to test their skills!

Follow the patterns provided, or let your inner artist free and make your own creations!

Measures - see below.

Includes 1 x canvas, 3 x nylon brushes, and 1 x set of acrylic paints.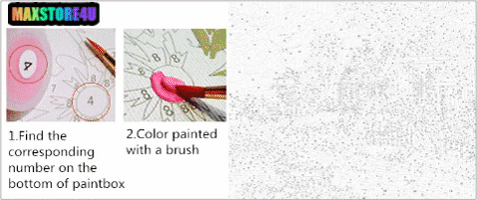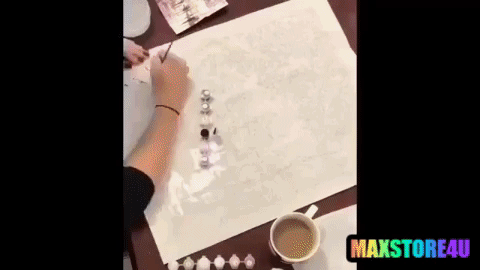 ✈ WORLDWIDE SHIPPING:
Economic Shipping (Order more pay less for your shipment – Max payment 5.99$)

Fast shipping to USA (Usually 7 to 28 working days)

International shipping: (Up to 60 working days) depends on the country.
---