---
---
This landscape of 'Les Vessenots,' on the outskirts of Auvers, shows a group of old country cottages placed just below a raised horizon; further down, wheat fields stretch to the bottom of the canvas, broken only by a few swaying trees. The narrow color range—mainly bright greens and yellows—and the nervous, agitated brushstrokes following a repetitive, undulating rhythm, are characteristic of the artist's work in his final period.
Van Gogh painted a large number of landscapes in the weeks before his death, always working outdoors. By that time, he was prey to all manner of conflicting moods: the vast expanses of fertile cropland gave him a sense of freedom, but at the same time intensified the feeling of melancholy and loneliness which would eventually lead to his suicide.
-------------------------------------------
Paint by Number kits

 
Paint by Number kits aren't just for kids. Our Paint by Number kits for adults feature real canvases with detailed line art to fill in. Each section is labeled with a small number to show you the correct paint color so artists of all ages and experience levels can achieve impressive results. Imagine color by numbers taken to the next level!
We carefully handpick every design to offer you a splendid and unique paint. Using our Canvas by Numbers Paint By Numbers Kits is more than just a hobby. It's the best way to discover your artistic talent and have a relaxing, rewarding and enjoyable experience.
Get this do-it-yourself Van-Go paint by number kit and make this your next creative project!

This kit is custom designed for creative artists who want to test their skills!

Follow the patterns provided, or let your inner artist free and make your own creations!

Measures - see below.

Includes 1 x canvas, 3 x nylon brushes, and 1 x set of acrylic paints.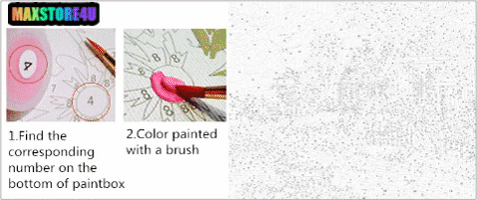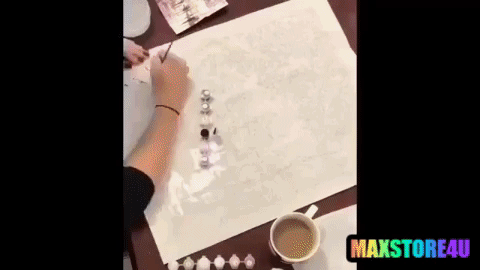 ✈ WORLDWIDE SHIPPING:
Economic shipping (Order more pay less for your shipment – Max payment 5.99$)

Fast shipping to USA (Usually 7 to 28 working days)

International shipping: (Up to 60 working days) depends on the country.
---