---
---
This landscape is unusual in its elevated, almost birds-eye point of view. Such an angle can be seen as an attempt to look at the world in the Japanese way, natural for an artist obsessed with Japan. However, we cannot speak of serious influence here: Van Gogh's view was individual and came from his own impressions. The dynamism distinguishing this canvas is alien to Far Eastern landscapes. The painting has enormous internal energy. The crossing diagonals forming the borders of the fields and the ploughed furrows, the contours of the roofs, the row of cypresses - such vectors strain the composition, but not so much as to disturb the unity of the whole. It is a study from nature. The coloring of the painting and the action of the figures show us that it was executed in autumn, a time when Van Gogh worked not only on the hospital grounds but outside them as well.

-------------------------------------------
Paint by Number kits

 
Paint by Number kits aren't just for kids. Our Paint by Number kits for adults feature real canvases with detailed line art to fill in. Each section is labeled with a small number to show you the correct paint color so artists of all ages and experience levels can achieve impressive results. Imagine color by numbers taken to the next level!
We carefully handpick every design to offer you a splendid and unique paint. Using our Canvas by Numbers Paint By Numbers Kits is more than just a hobby. It's the best way to discover your artistic talent and have a relaxing, rewarding and enjoyable experience.
Get this do-it-yourself Van-Go paint by number kit and make this your next creative project!

This kit is custom designed for creative artists who want to test their skills!

Follow the patterns provided, or let your inner artist free and make your own creations!

Measures - see below.

Includes 1 x canvas, 3 x nylon brushes, and 1 x set of acrylic paints.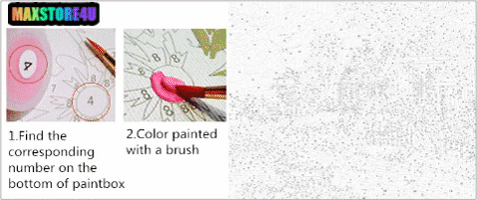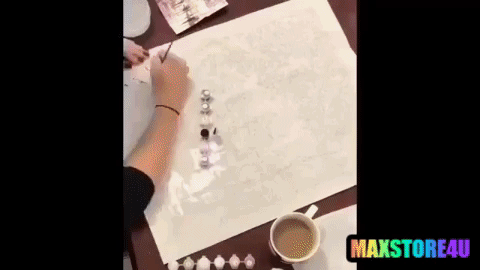 ✈ WORLDWIDE SHIPPING:
Economic Shipping (Order more pay less for your shipment – Max payment 5.99$)

Fast shipping to USA (Usually 7 to 28 working days)

International shipping: (Up to 60 working days) depends on the country.
---