---
---
Goodbye to
 

SCARS 

and

 

STRETCH MARKS!

This scar remover is applicable to people with acne, pimple scar, insect bite marks, or scars caused by operations. It helps to remove the appearance of scar, burns, cuts, etc.

Features:

Penetrates the cortex easily and softens the scar tissue. Promotes natural healing and renewal of your skin.
The cream has an anti-inflammatory ingredient that eliminates bacteria. It also nourishes and beautifies our skin, making it smoother and soft in texture.

Blends immediately after applying the cream to the skin, the unique texture will be absorbed quickly and it's not greasy.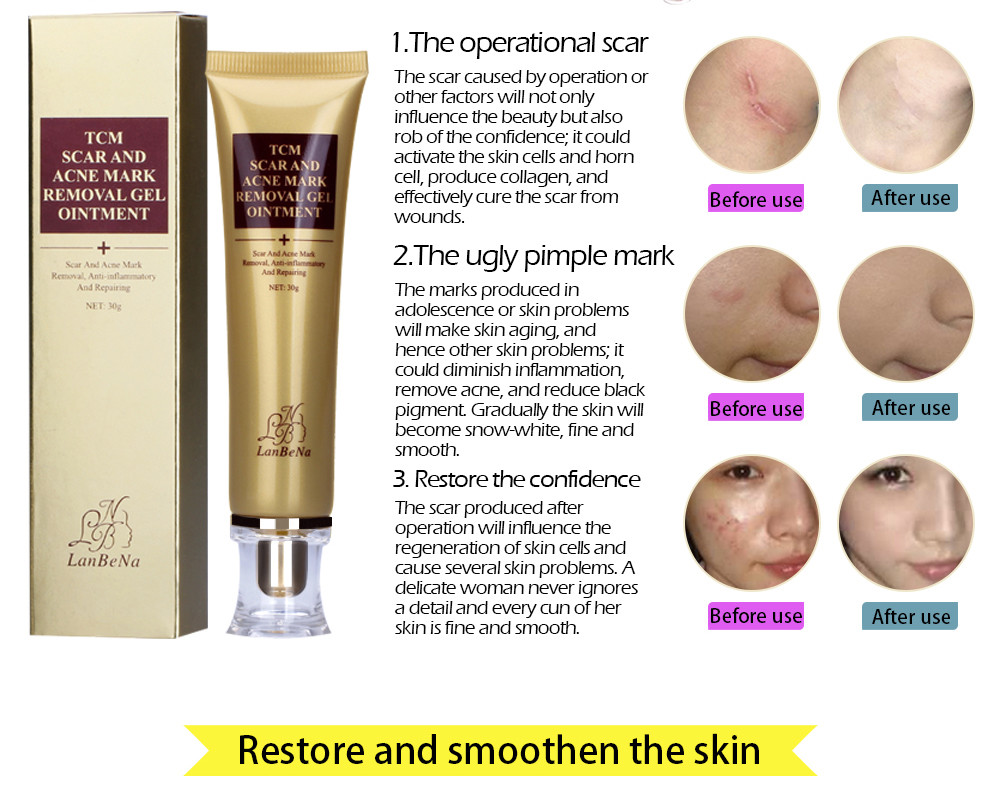 Usage:
Smear evenly and gently around the acne or scars area, massage it till fully absorbed. Apply twice daily for an effective result in one month. 

Capacity: 30ml/1.05oz
✈ WORLDWIDE SHIPPING:
Economic shipping (Order more pay less for your shipment – Max payment 5.99$)
Fast shipping to USA (Usually 7 to 28 working days)
International shipping: (Up to 60 working days) depends on the country.
---