Kingston Digital A400 SSD SATA 3 2.5 inch (120GB/240GB/480GB)
$129.90 USD

$129.90 USD

Save

$104.54 USD
---
---
Kingston's A400 Solid-State Drive
Kingston's A400 solid-state drive dramatically improves the responsiveness of your existing system with incredible boot, loading and transfer times compared to mechanical hard drives. Powered by the latest gen controller for reading and writing speeds up to 500MB/s and 450MB/s respectively, this SSD is 10x faster than traditional hard drives, for higher performance, ultra-responsive multitasking and an overall faster system.
Also more reliable and durable than a hard drive, A400 is built with Flash memory. There are no moving parts, making it less likely to fail than a mechanical hard drive. It's also cooler and quieter, and its shock and vibration resistance makes it ideal for notebooks and other mobile computing devices.
A400 is available in multiple capacities from 120GB–480GB, to give you all the space you need for applications, videos, photos, and other important documents. You can also replace your hard drive or a smaller SSD with a drive big enough to hold all your files.
This SSD is designed for use in desktop and notebook computer workloads and is not intended for Server environments.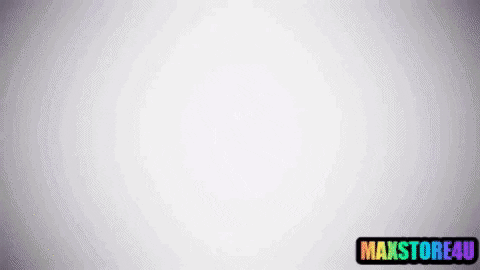 Features:
Fast data transmission.
Portable external SSD with a sequential read and write speed of 500/450MB/s.
Good heat dissipation, zero noise.
Slim and lightweight, put in your pocket or briefcase and take along with you anywhere. 
Simplify the mobile office, give you more comfortable business life.
Anti-shock,anti-pressure, quiet operation and durable.
Specifications
Brand: Kingston
Storage capacity: 120GB, 240GB,480GB(optional)
NAND: TLC
Interface: SATA3
Sequential R/W speed: 500/450MB/s
Service Life: 1,000,000hours
File System: FAT32
Material: Aluminum alloy
Shock Strength: 2.17G(7-800Hz)when operating, 20G(10-2000Hz)when not operation
Item size: 100 * 69.9 * 7.0mm / 3.93 * 2.71 * 0.27in (L * W * H)
Item weight: 53g / 1.87oz  
Package size: 18 * 13 * 1.2cm / 7.1 * 5.1 * 0.5in (L * W * H)
Package weight: 110g / 3.88oz
Please note:
Based on 'out-of-box performance' using a SATA Rev. 3.0 motherboard. Speed may vary due to host hardware, software, and usage. IOMETER Random 4k Random Read/Write is based on 8GB partition.
Some of the listed capacity on a Flash storage device is used for formatting and other functions and thus is not available for data storage. As such, the actual available capacity for data storage is less than what is listed on the products. For more information, go to Kingston's Flash Memory Guide at kingston.com/flashguide.
Limited warranty based on 3 years or SSD 'Life Remaining,' which can be found using the Kingston SSD Manager (available on our website). A new, unused product will show a wear indicator value of one hundred (100), whereas a product that has reached its endurance limit of program-erase cycles will show a wear indicator value of one (1). Check our website for details.

10x faster than a hard drive
With incredible read/write speeds the A400 SSD will not only increase performance but can also be used to breathe new life into older systems.
Rugged
A400 is a shock- and vibration-resistant for rugged reliability when used in notebooks and other mobile computing devices.
Multiple capacities
Available in 120GB, 240GB and 480GB capacities, A400 is designed to suit anyone's needs. 
Ideal for desktops and notebooks
A400 has a 7mm form factor to fit in a wider array of systems. It's ideal for slimmer notebooks and in systems with limited available space.
✈ WORLDWIDE SHIPPING:
Economic Shipping (Order more pay less for your shipment – Max payment 5.99$)
Fast shipping to USA (Usually 7 to 28 working days)
International shipping: (Up to 60 working days) depends on the country.