---
---
Despite the furore surrounding his earlier painting of Judith I, Klimt returned to the subject eight years later. Like Love, Judith II has a wide frame on either side. As with Judith I, the frame is gilded, but the background of the actual painting is no longer gold but a deep, warm, orange-red colour. After The Kiss, Klimt stopped using gold to achieve a decorative effect and turned to colour instead.
As in Judith I, Klimt has shown his model with fine, material bindings around her neck, again separating her head from her body. Her torso is partly exposed by her dress, which seems to fall off her shoulders, and her body is cropped by the edge of the picture frame. As in the first painting, the head of Holofernes is dramatically amputated, not only at the neck but also across his face, this time by a swathe of fabric, rather than by the frame. The juxtaposition of titillating nudity and violence is still shocking and the detail of the jewellery, hair ornaments and decorated background add to the uneasy contrast.
-------------------------------------------
Paint by Number kits 
Paint by Number kits aren't just for kids. Our Paint by Number kits for adults feature real canvases with detailed line art to fill in. Each section is labeled with a small number to show you the correct paint color so artists of all ages and experience levels can achieve impressive results. Imagine color by numbers taken to the next level!
We carefully handpick every design to offer you a splendid and unique paint. Using our Canvas by Numbers Paint By Numbers Kits is more than just a hobby. It's the best way to discover your artistic talent and have a relaxing, rewarding and enjoyable experience.
Get this do-it-yourself Van-Go paint by number kit and make this your next creative project!

This kit is custom designed for creative artists who want to test their skills!

Follow the patterns provided, or let your inner artist free and make your own creations!

Measures - see below.

Includes 1 x canvas, 3 x nylon brushes, and 1 x set of acrylic paints.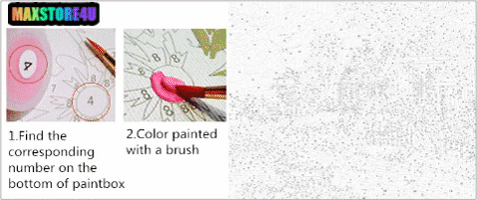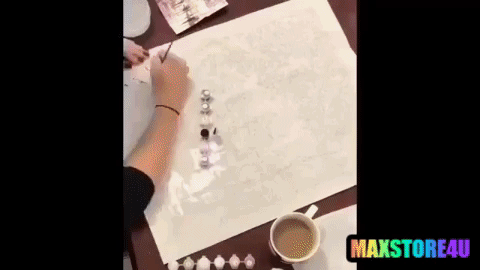 ✈ WORLDWIDE SHIPPING:
Economic Shipping (Order more pay less for your shipment – Max payment 5.99$)

Fast shipping to USA (Usually 7 to 28 working days)

International shipping: (Up to 60 working days) depends on the country.
---