---
---
Judith was the biblical heroine who seduced and then decapitated General Holofernes in order to save her home city of Bethulia from destruction by the enemy, the Assyrian army. The subject was quite popular from the Middle Ages onwards, as an example of virtue overcoming vice. However, this work is not a timeless allegory, since Judith is depicted as a Viennese society beauty. The model was Adele Bloch-Bauer and if we compare it with her portrait it is easy to see the facial similarity. There seem to have been two principal Klimt types. The first was this dark-haired woman of angular build, also seen in Judith II. The other favorite was the fleshy, Rubenesque beauty portrayed in Danae. Judith's sensuality and her orgasmic expression as she holds up the head of Holofernes shocked Vienna. the Viennese could not bring themselves to see this brazen femme fatale, who is clearly taking pleasure in her actions, as the pious Jewish widow how risked her virtue in order to save her city. A far more acceptable solution was to insist that this was a picture of the murderess Salome, despite its being titled on the frame, and for a long time the painting was erroneously known as 'Salome'.
Judith herself has in a sense been decapitated. The heavy gold choker she wears, fashionable in early twentieth-century Vienna, rather brutally separates her own head from her body. Her clothes half conceal, half reveal her body. The stylized gold band at the bottom of the picture looks as if it might be an ornamental hem to her garment but then cuts across her abdomen like a flat belt. The painting was bought almost immediately by Klimt's Swiss contemporary, the painter Ferdinand Hodler (1853 - 1918), whose work Klimt much admired.
Despite Klimt's notorious philandering, Emilie remained true to him not only throughout his life but also thereafter; she never married. Even after the Nazi Anschluss in 1938 forced the closing of the fashion salon, she maintained a "Klimt room" on its premises, in which stood the artist's easel and his massive cupboard, housing his collection of ornamental gowns, his caftan-like painter's smocks, and several hundred drawings. The doors of that room were always kept bolted.
-------------------------------------------
Paint by Number kits 
Paint by Number kits aren't just for kids. Our Paint by Number kits for adults feature real canvases with detailed line art to fill in. Each section is labeled with a small number to show you the correct paint color so artists of all ages and experience levels can achieve impressive results. Imagine color by numbers taken to the next level!
We carefully handpick every design to offer you a splendid and unique paint. Using our Canvas by Numbers Paint By Numbers Kits is more than just a hobby. It's the best way to discover your artistic talent and have a relaxing, rewarding and enjoyable experience.
Get this do-it-yourself Van-Go paint by number kit and make this your next creative project!

This kit is custom designed for creative artists who want to test their skills!

Follow the patterns provided, or let your inner artist free and make your own creations!

Measures - see below.

Includes 1 x canvas, 3 x nylon brushes, and 1 x set of acrylic paints.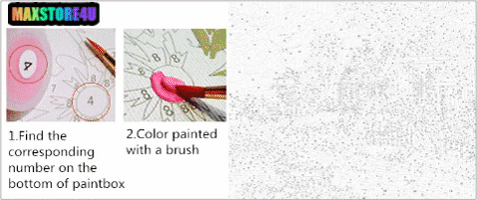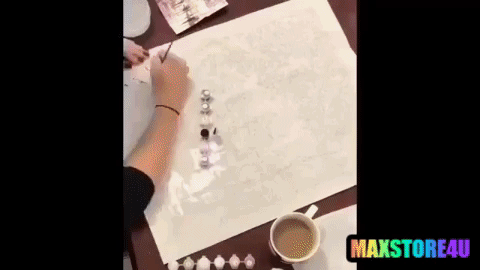 ✈ WORLDWIDE SHIPPING:
Economic Shipping (Order more pay less for your shipment – Max payment 5.99$)

Fast shipping to USA (Usually 7 to 28 working days)

International shipping: (Up to 60 working days) depends on the country.
---