Houses in Murnau on Obermarkt by Wassily Kandinsky - Van-Go Paint-By-Number Kit
$79.99 USD

$79.99 USD

Save

$79.37 USD
---
---
Even though the artist did not date this painting, it is obvious that it was done in 1908 together with similar works created under Fauvism influences, that Kandinsky learned well during his stay in Paris in 1906-1907. But, unlike the Fauvists, the texture here is more compact, the palette is darker, and the color is already clearly leaning towards the release from the descriptive function.

Very little has changed in this cozy Bavarian town since that time and if you find this place in Murnau (by the way, it's quite simple to do: look for one of the alleys near the Griesbräu hotel with a view of the Obermarkt), you will have an excellent opportunity to experience the same color vibrations, that the artist experienced a hundred years ago.
The painting is located in Madrid, Thyssen-Bornemisza Museum. 
-------------------------------------------
Paint by Number kits
Paint by Number kits aren't just for kids. Our Paint by Number kits for adults feature real canvases with detailed line art to fill in. Each section is labeled with a small number to show you the correct paint color, so artists of all ages and experience levels can achieve impressive results. Imagine color by numbers taken to the next level!
We carefully handpick every design to offer you a splendid and unique paint. Using our Canvas by Numbers Paint By Numbers Kits is more than just a hobby. It's the best way to discover your artistic talent and have a relaxing, rewarding and enjoyable experience.
Get this do-it-yourself Van-Go paint by number kit and make this your next creative project!

This kit is custom designed for creative artists who want to test their skills!

Follow the patterns provided, or let your inner artist free and make your own creations!

Measures - 40x50cm.

Includes 1 x canvas, 3 x nylon brushes, and 1 x set of acrylic paints.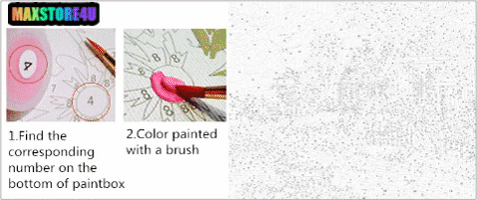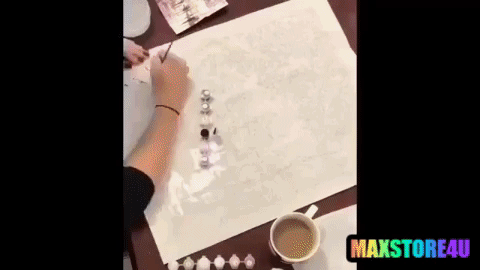 ✈ WORLDWIDE SHIPPING:
Economic shipping (Order more pay less for your shipment – Max payment 5.99$)

Fast shipping to USA (Usually 7 to 28 working days)

International shipping: (Up to 60 working days) depends on the country.