Houses at Unterach on Attersee by Gustav Klimt - Van-Go Paint-By-Number Kit
$27.99 USD

$27.99 USD

Save

$12.00 USD
---
---
Klimt cruised his boat to the same spot at which Unterach on Attersee was painted, so the viewer can enjoy a tightly framed shot of the village. Once again this is a world devoid of people and separated by art. There is no evidence of habitation, such as the curtains or flowers, attempted in Villa on Attersee (1914). Instead, the work's key objective is the construction of shapes and forms within the confines of this tight frame. Schiele's more abstract, Cubist landscapes of this period arguably influenced this study of form and pattern. Its geometric exploration has much in common with Fauvism by Matisse, with its child-like simplicity than with the violent characteristics and complexity of Schiele's Expressionism.
In Unterach on Attersee, Klimt's Pointillist style has given way to a flatter structure. The solidity of line, heavy black rimming, and loose, free brushstroke rhythm simply defines and enhances the superb color blocks and their resulting schematic tensions. Consequently, the bright orange-red house front, to the right of the composition, sets up a remarkable visual focal point, dynamically polarized by the contrasting green surrounds. This resulting energy forces the eye to travel in a zigzag motion, back and forth across the picture plane to track the color's progression.
-------------------------------------------
Paint by Number kits
Paint by Number kits aren't just for kids. Our Paint by Number kits for adults feature real canvases with detailed line art to fill in. Each section is labeled with a small number to show you the correct paint color so artists of all ages and experience levels can achieve impressive results. Imagine color by numbers taken to the next level!
We carefully handpick every design to offer you a splendid and unique paint. Using our Canvas by Numbers Paint By Numbers Kits is more than just a hobby. It's the best way to discover your artistic talent and have a relaxing, rewarding and enjoyable experience.
Get this do-it-yourself Van-Go paint by number kit and make this your next creative project!

This kit is custom designed for creative artists who want to test their skills!

Follow the patterns provided, or let your inner artist free and make your own creations!

Measures - see below.

Includes 1 x canvas, 3 x nylon brushes, and 1 x set of acrylic paints.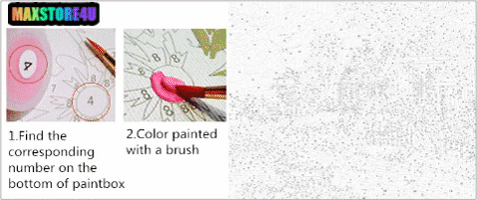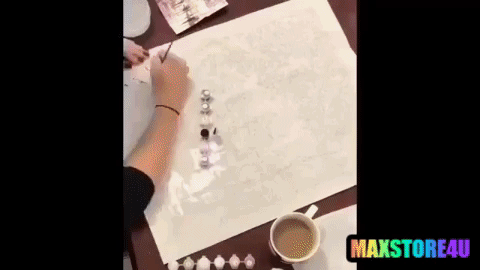 ✈ WORLDWIDE SHIPPING:
Economic shipping (Order more pay less for your shipment – Max payment 5.99$)

Fast shipping to USA (Usually 7 to 28 working days)

International shipping: (Up to 60 working days) depends on the country.