---
---
Still-life pictures and in particular those of flowers were something that Van Gogh addressed throughout his career, often, it must be said, due to the lack of willing models or inspiring scenes. However, he is known to have had an abiding love of nature and flowers, which partly explains his frequent depiction of them. By the time of painting this picture, Van Gogh's strong use of color was becoming very evident. He had absorbed the ideas of Seurat and Signac, and though his temperament was unsuited to their varying precise style and articulation of scientific theories, he was much taken with the concept behind the theories, i.e. that of complementary colors. 
Here the dynamic yellow of the flowers set against the vibrant blue background is a case in point. He had also become increasingly interested in pattern and the effect of pattern, and in direct relation to this with Japanese art. There is a distinctly oriental feel to this work, which although keeping its roots grounded in naturalism has gone beyond this form to become a highly aesthetic and patterned image. 
-------------------------------------------
Paint by Number kits
Paint by Number kits aren't just for kids. Our Paint by Number kits for adults feature real canvases with detailed line art to fill in. Each section is labeled with a small number to show you the correct paint color so artists of all ages and experience levels can achieve impressive results. Imagine color by numbers taken to the next level!
We carefully handpick every design to offer you a splendid and unique paint. Using our Canvas by Numbers Paint By Numbers Kits is more than just a hobby. It's the best way to discover your artistic talent and have a relaxing, rewarding and enjoyable experience.
Get this do-it-yourself Van-Go paint by number kit and make this your next creative project!

This kit is custom designed for creative artists who want to test their skills!

Follow the patterns provided, or let your inner artist free and make your own creations!

Measures - see below.

Includes 1 x canvas, 3 x nylon brushes, and 1 x set of acrylic paints.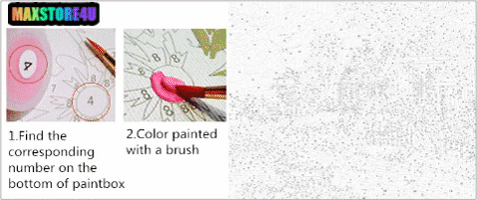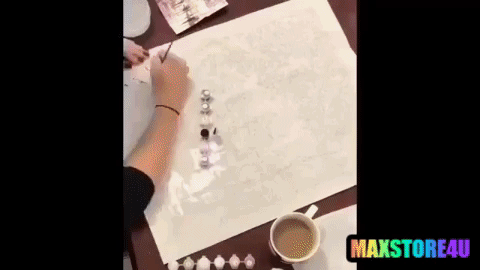 ✈ WORLDWIDE SHIPPING:
Economic shipping (Order more pay less for your shipment – Max payment 5.99$)

Fast shipping to USA (Usually 7 to 28 working days)

International shipping: (Up to 60 working days) depends on the country.
---