Forest Scene by Thomas Moran - Van-Go Paint-By-Number Kit
$42.99 USD

$42.99 USD

Save

$52.96 USD
---
---

The Artist
Thomas Moran (February 12, 1837 – August 25, 1926) was an American painter and printmaker of the Hudson River School in New York whose work often featured the Rocky Mountains. Moran and his family, wife Mary Nimmo Moran and daughter Ruth, took residence in New York where he obtained work as an artist. He was a younger brother of the noted marine artist Edward Moran, with whom he shared a studio. A talented illustrator and exquisite colorist, Thomas Moran was hired as an illustrator at Scribner's Monthly. During the late 1860s, he was appointed the chief illustrator for the magazine, a position that helped him launch his career as one of the premier painters of the American landscape, in particular, the American West.
Moran along with Albert Bierstadt, Thomas Hill, and William Keith are sometimes referred to as belonging to the Rocky Mountain School of landscape painters because of all of the Western landscapes made by this group.
-------------------------------------------
Paint by Number kits
Paint by Number kits aren't just for kids. Our Paint by Number kits for adults feature real canvases with detailed line art to fill in. Each section is labeled with a small number to show you the correct paint color so artists of all ages and experience levels can achieve impressive results. Imagine color by numbers taken to the next level!
We carefully handpick every design to offer you a splendid and unique paint. Using our Canvas by Numbers Paint By Numbers Kits is more than just a hobby. It's the best way to discover your artistic talent and have a relaxing, rewarding, and enjoyable experience.
Get this do-it-yourself Van-Go paint by number kit and make this your next creative project!

This kit is custom designed for creative artists who want to test their skills!

Follow the patterns provided, or let your inner artist free and make your own creations!

Measures - 40x50cm.

Includes 1 x canvas, 3 x nylon brushes, and 1 x set of acrylic paints.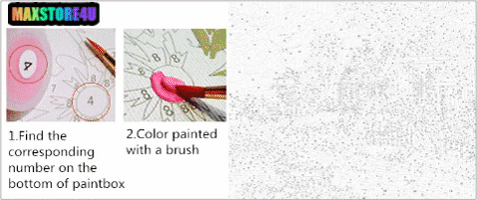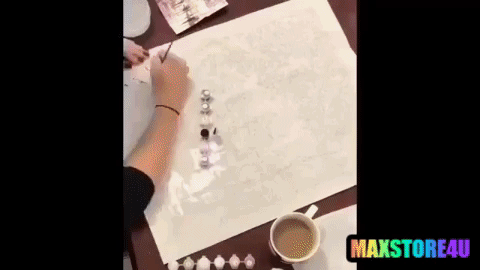 ✈ WORLDWIDE SHIPPING:
Economic Shipping (Order more pay less for your shipment – Max payment 5.99$)

Fast shipping to USA (Usually 7 to 28 working days)

International shipping: (Up to 60 working days) depends on the country.