---
---
Probably painted in 1890 on the Cote d'Azur in southern France, this sun-filled painting shows two female figures at the beach. The seated figure is shown in profile, her right hand holding a parasol on the sand. She exchanges a look with the standing figure to her right who holds a basket at her side. The women are joined by a small white dog, and before the water stands a young boy dressed in blue, seemingly throwing an object into the ocean. The standing figure serves as a vertical force which connects the horizontally banded foreground, water, and sky. 

The women appear carefree and neither at work nor in the presence of men. Painted later in Renoir's career, a period at which point the artist expressed skepticism of industrialism and machines, this quiet seascape pays homage to the resplendent beauty of what is ordinary and simple.
-------------------------------------------
Paint by Number kits

 
Paint by Number kits aren't just for kids. Our Paint by Number kits for adults feature real canvases with detailed line art to fill in. Each section is labeled with a small number to show you the correct paint color so artists of all ages and experience levels can achieve impressive results. Imagine color by numbers taken to the next level!
We carefully handpick every design to offer you a splendid and unique paint. Using our Canvas by Numbers Paint By Numbers Kits is more than just a hobby. It's the best way to discover your artistic talent and have a relaxing, rewarding and enjoyable experience.
Get this do-it-yourself Van-Go paint by number kit and make this your next creative project!

This kit is custom designed for creative artists who want to test their skills!

Follow the patterns provided, or let your inner artist free and make your own creations!

Measures - see below.

Includes 1 x canvas, 3 x nylon brushes, and 1 x set of acrylic paints.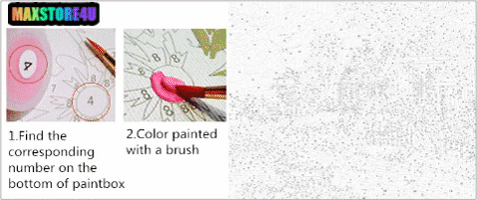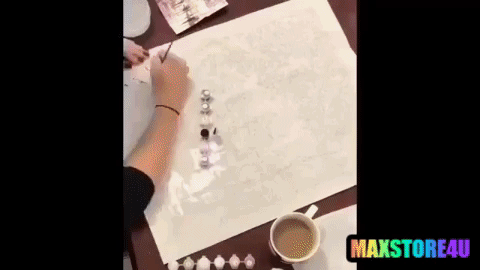 ✈ WORLDWIDE SHIPPING:
Economic Shipping (Order more pay less for your shipment – Max payment 5.99$)

Fast shipping to USA (Usually 7 to 28 working days)

International shipping: (Up to 60 working days) depends on the country.
---