---
---
Farm Garden with Sunflowers, 1913 is characterized by cheerfulness. Klimt makes radical use of the diagonal to connect the foreground and background.
Similar to van Gogh's paintings, which was repeatedly studied by Klimt, the foreground is given prominence and seen as particularly meaningful, its materiality emphasized and depicted precisely in luminous colors. The flowers are integrated in a well-considered manner, in the ingenious relationship of their refined coloration. In order to draw attention to - or amplify - their impact, a green meadow is counterpoised. 
Klimt did not like traveling; it is a well-known fact that he only ever left Austria with great reluctance - he would always be overcome by homesickness at the border and would immediately be turned around if he had had his way. His friends and those who accompanied him on his travels reported that, when on his way home, he became increasingly happy the closer he came to the border, and that he sang to himself "The wind is blowing briskly toward my homeland."
-------------------------------------------
Paint by Number kits

 
Paint by Number kits aren't just for kids. Our Paint by Number kits for adults feature real canvases with detailed line art to fill in. Each section is labeled with a small number to show you the correct paint color so artists of all ages and experience levels can achieve impressive results. Imagine color by numbers taken to the next level!
We carefully handpick every design to offer you a splendid and unique paint. Using our Canvas by Numbers Paint By Numbers Kits is more than just a hobby. It's the best way to discover your artistic talent and have a relaxing, rewarding and enjoyable experience.
Get this do-it-yourself Van-Go paint by number kit and make this your next creative project!

This kit is custom designed for creative artists who want to test their skills!

Follow the patterns provided, or let your inner artist free and make your own creations!

Measures - see below.

Includes 1 x canvas, 3 x nylon brushes, and 1 x set of acrylic paints.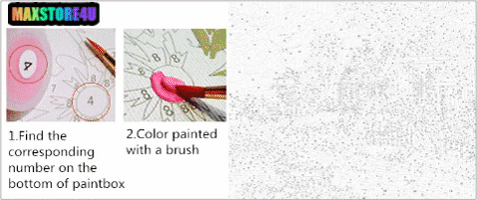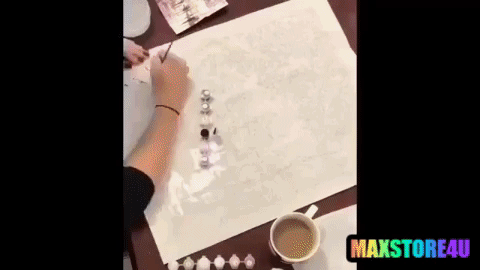 ✈ WORLDWIDE SHIPPING:
Economic Shipping (Order more pay less for your shipment – Max payment 5.99$)

Fast shipping to USA (Usually 7 to 28 working days)

International shipping: (Up to 60 working days) depends on the country.
---