Early Morning at Holy Pond in Karnak by Carl Wuttke - Van-Go Paint-By-Number Kit
$27.99 USD

$27.99 USD

Save

$9.00 USD
---
---
Carl Wuttke (born January 3, 1849, in Trebnitz, Silesia, † July 4, 1927, in Munich ) was a German landscape and architectural painter.
Wuttke studied from 1871 to 1873 at the Art Academy in Berlin, 1873 with Angelo II Quaglio (1829-1890) in Munich and from 1877 to 1880 with Eugen Dücker at the Art Academy in Dusseldorf. In 1874 he went on foot to Italy, where he remained until 1876. Later he traveled extensively Italy including Sardinia and Sicily, where many of his pictures were taken, also 1880 Andalusia and 1894 Norway. Since 1885 he lived in Munich.
He visited also for German painters unusual travel destinations, namely Africa (Algeria, Egypt, Sudan), the Sinai and 1893 the USA. From 1897 to 1899 he undertook a world tour, which led him in 1898 to China and Japan. From the Far East, he delivered pictures for Emperor Wilhelm II. , Which were hung in the silver hall of the Berlin City Palace.
His landscapes are often animated with genre scenes. In the earlier years, he devoted himself to the reproduction of fine lighting nuances but also developed a tendency to bright colorfulness, which later determined his work more. His style of painting is spontaneous and fleeting, without him, like the Secessionists, abandoning himself entirely to the task of form, which is why his work is also reckoned to be a "pre-impressionist style".
-------------------------------------------
Paint by Number kits 
Paint by Number kits aren't just for kids. Our Paint by Number kits for adults feature real canvases with detailed line art to fill in. Each section is labeled with a small number to show you the correct paint color so artists of all ages and experience levels can achieve impressive results. Imagine color by numbers taken to the next level!
We carefully handpick every design to offer you a splendid and unique paint. Using our Canvas by Numbers Paint By Numbers Kits is more than just a hobby. It's the best way to discover your artistic talent and have a relaxing, rewarding, and enjoyable experience.
Get this do-it-yourself Van-Go paint by number kit and make this your next creative project!

This kit is custom designed for creative artists who want to test their skills!

Follow the patterns provided, or let your inner artist free and make your own creations!

Measures - see below.

Includes 1 x canvas, 3 x nylon brushes, and 1 x set of acrylic paints.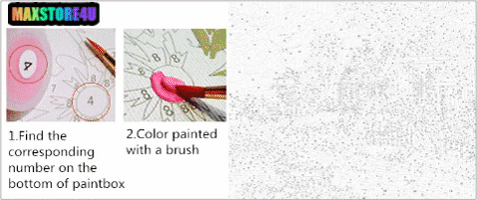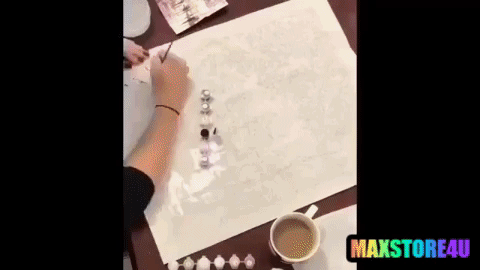 ✈ WORLDWIDE SHIPPING:
Economic Shipping (Order more pay less for your shipment – Max payment 5.99$)

Fast shipping to USA (Usually 7 to 28 working days)

International shipping: (Up to 60 working days) depends on the country.