---
---
Thatched Cottages and Houses is an oil painting by Vincent van Gogh that he painted in May 1890 when he lived in Auvers-sur-Oise, France.
Van Gogh spent the last few months of his life in Auvers-sur-Oise, a small town just north of Paris after he left the asylum in Saint-Rémy in May 1890.
Thatched Cottages and Houses is thought to be the study he mentions in his letter of 21 May 1890 to his brother Theo and wife Jo immediately after arriving in Auvers:"... when I wrote to you I hadn't yet done anything. Now I have a study of old thatched roofs with a field of peas in flower and some wheat in the foreground, hilly background. A study which I think you'll like."
Hulsker believes the painting is amongst a group of 20 or so works executed by Vincent immediately after his arrival in Auvers, May 20, and the remainder of the month:" ... we immediately see in this painting the bright colors that, generally speaking, are characteristic of the Auvers period and differentiate them somewhat from the paintings done in Saint-Rémy - although there is naturally no question of a real break with the past from one week to the next."
The painting is in the collection of the State Hermitage Museum, St. Petersburg.
-------------------------------------------
Paint by Number kits

 
Paint by Number kits aren't just for kids. Our Paint by Number kits for adults feature real canvases with detailed line art to fill in. Each section is labeled with a small number to show you the correct paint color so artists of all ages and experience levels can achieve impressive results. Imagine color by numbers taken to the next level!
We carefully handpick every design to offer you a splendid and unique paint. Using our Canvas by Numbers Paint By Numbers Kits is more than just a hobby. It's the best way to discover your artistic talent and have a relaxing, rewarding and enjoyable experience.
Get this do-it-yourself Van-Go paint by number kit and make this your next creative project!

This kit is custom designed for creative artists who want to test their skills!

Follow the patterns provided, or let your inner artist free and make your own creations!

Measures - see below.

Includes 1 x canvas, 3 x nylon brushes, and 1 x set of acrylic paints.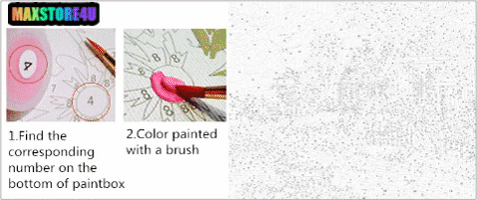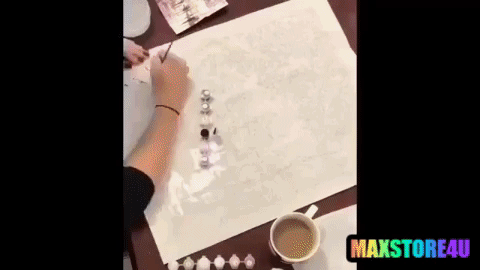 ✈ WORLDWIDE SHIPPING:
Economic shipping (Order more pay less for your shipment – Max payment 5.99$)

Fast shipping to USA (Usually 7 to 28 working days)

International shipping: (Up to 60 working days) depends on the country.
---