---
---
To Van Gogh this picture was an expression of 'perfect rest', or 'sleep in general'. The bright, cheerful little room has become a field of rapid convergences, sharp angles, and contrasts of high color. The perspective vision of the walls and bed is as exciting as one of his deep landscapes, where we are carried headlong to the horizon. But in such a view with 'a rushing series of lines, furrows rising high on the canvas', Van Gogh found an expression of 'calmness, of great peace.' These surprising reactions permit us to see the spontaneous intensification of movement in his rendering of things. For his high-strung nature, the most relaxed perceptions were already charged and restless. But his feeling of repose in paintings so full of movement is also the outcome of a kind of cathartic process; by projecting movement into nature, he is relieved of tensions and wins a real peace.
In The Bedroom at Arles this movement is sustained by a delightful, inventive play of scattered objects. As we follow the converging lines of the floor and bed to an unmarked point, we come to a rival perspective system in the dark lines of the casements, of which the repeated angles occur again in a series of surrounding objects of different color and complexity: the distant chair and table, the picture wires, the ceiling corner, and the inclined pictures at the right. Together they form a free pattern of zigzags across space, flattened and softened in the wavy lines of the bed boards.
-------------------------------------------
Paint by Number kits 
Paint by Number kits aren't just for kids. Our Paint by Number kits for adults feature real canvases with detailed line art to fill in. Each section is labeled with a small number to show you the correct paint color so artists of all ages and experience levels can achieve impressive results. Imagine color by numbers taken to the next level!
We carefully handpick every design to offer you a splendid and unique paint. Using our Canvas by Numbers Paint By Numbers Kits is more than just a hobby. It's the best way to discover your artistic talent and have a relaxing, rewarding, and enjoyable experience.
Get this do-it-yourself Van-Go paint by number kit and make this your next creative project!

This kit is custom designed for creative artists who want to test their skills!

Follow the patterns provided, or let your inner artist free and make your own creations!

Measures - see below.

Includes 1 x canvas, 3 x nylon brushes, and 1 x set of acrylic paints.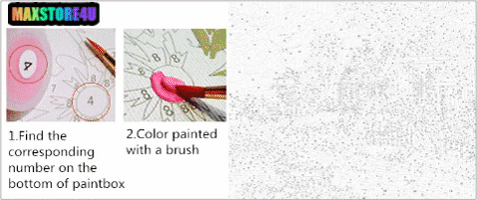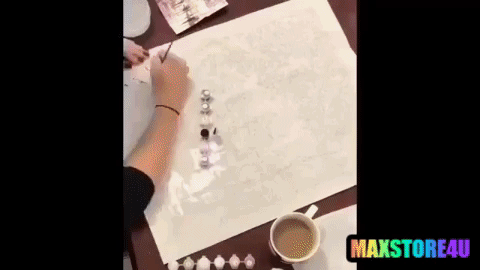 ✈ WORLDWIDE SHIPPING:
Economic Shipping (Order more pay less for your shipment – Max payment 5.99$)

Fast shipping to USA (Usually 7 to 28 working days)

International shipping: (Up to 60 working days) depends on the country.
---