---
---
Van Gogh was an avid reader who absorbed a wide range of books by authors as diverse as Charles Dickens, Emile Zola, Shakespeare, and Thomas Carlyle. Books had become more accessible and affordable, and art journals and periodicals had gradually begun to increase in number and distribution. By the second half of the century, art books had also become popular, and it was through this combination of literature that Van Gogh was able to stay in touch with the world of fiction, art, and politics when he was geographically and mentally isolated.
Van Gogh had been in the asylum at Saint-Remy for a year and had had no stimulating relationship, so the well-read and opinionated Dr Gachet in Auvers was a welcome relief. Not only was the doctor an intellectual equal and versed in contemporary art, but he was also enthusiastic about Van Gogh's paintings, and he and members of his family sat for several portraits. In this painting, the identity of the models remains unknown and their form is sketchy with their features obliterated by the brilliant shaft of light that illuminates them. Surrounding this the dark tones of the trees, sky and river encroach oppressively.
-------------------------------------------
Paint by Number kits

 
Paint by Number kits aren't just for kids. Our Paint by Number kits for adults feature real canvases with detailed line art to fill in. Each section is labeled with a small number to show you the correct paint color so artists of all ages and experience levels can achieve impressive results. Imagine color by numbers taken to the next level!
We carefully handpick every design to offer you a splendid and unique paint. Using our Canvas by Numbers Paint By Numbers Kits is more than just a hobby. It's the best way to discover your artistic talent and have a relaxing, rewarding and enjoyable experience.
Get this do-it-yourself Van-Go paint by number kit and make this your next creative project!

This kit is custom designed for creative artists who want to test their skills!

Follow the patterns provided, or let your inner artist free and make your own creations!

Measures - see below.

Includes 1 x canvas, 3 x nylon brushes, and 1 x set of acrylic paints.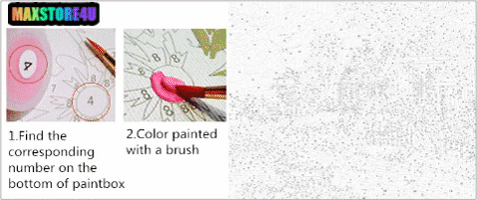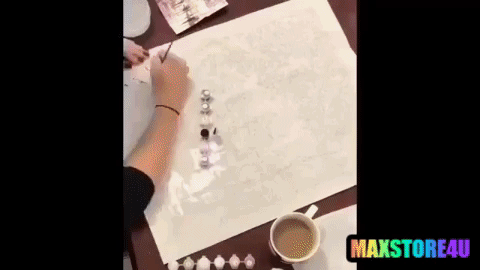 ✈ WORLDWIDE SHIPPING:
Economic shipping (Order more pay less for your shipment – Max payment 5.99$)

Fast shipping to USA (Usually 7 to 28 working days)

International shipping: (Up to 60 working days) depends on the country.
---